Thanksgiving Gamechangers
So another year, another Thanksgiving. This year featured a few new kitchen tricks I discovered. I was kind of on my own for the prep this year, so anything that saves time or makes my life easier is always a great discovery.
Spreading out game
I usually try to put as many of the dishes together the night before to cut down on the kitchen mess the next day. So, I set up my kitchen with all the ingredients, the list on the fridge and all of the recipes printed out in a mini-cookbook for the event. I have no idea why it never occurred to me to move the kitchen island and extend the leaves for prep day. I mean what? It allowed me to have all the ingredients close at hand without eating up valuable counter space. Definite game changer.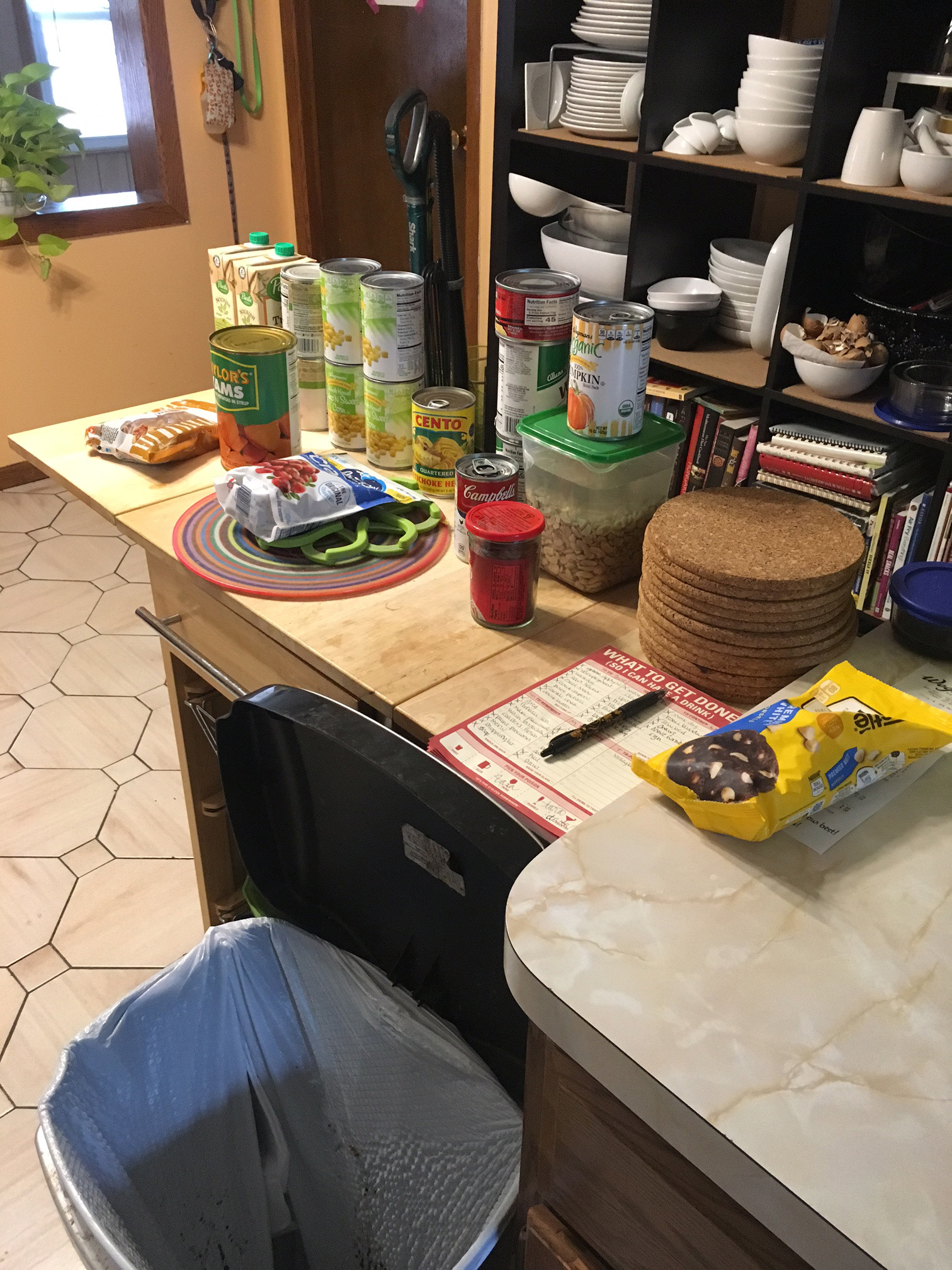 Appetizer game
I picked up this new gem at IKEA earlier in the fall with plans to use it for Thanksgiving appetizer table. Appetizers are definitely my favorite part of the meal! I thought that this would expand the space on my buffet, but would also require a pretty ambitious appetizer menu to fill all three trays.
I decided on lots of finger foods this year, not thinking about how LONG it took to assemble each hor d'oeuvre. The top tier has cranberry, swiss + pesto in phyllo shells, a new spin on the Rustic Pesto Tart that I have served in years past. The middle shelf has mini sweet peppers stuffed with herb + garlic cheese, drizzled with honey and paprika and an old family favorite, dried beef rolled up with horseradish cream cheese. The bottom shelf were crostini with goat cheese, fig jam + a fried sage leaf.
I don't think any party is complete without dips, so the left is pumpkin cashew cheese (delightfully different way to use pumpkin) and the right is a recipe from my mom's friend, Rae Ellen. It is asiago dip with artichoke that is to die for delicious. I will have to say my appetizer game was on point this year.
Dressing game
Since no one volunteered to bring a salad, I pulled out the recipe for another family favorite with my mother's Spinach Salad with homemade dressing. I have made this so many time, but I really don't like having to pull out the ingredients and the food processor day of Thanksgiving. A few summers ago, I made a different salad to take to a cookout that was about an hour away. My plan was to basically package all of the ingredients separately figuring I could find a quiet corner to toss everything together when we arrived. But I wasn't sure how to package the homemade dressing for travel. I stumbled upon one of those gym drink mixing spring ball things. Which worked perfectly in a ball jar for the cookout. I figured why not use it again for Thanksgiving? I was able to put all the ingredients together the night before and then dress the salad right before dinner with no major clean up. Perfect.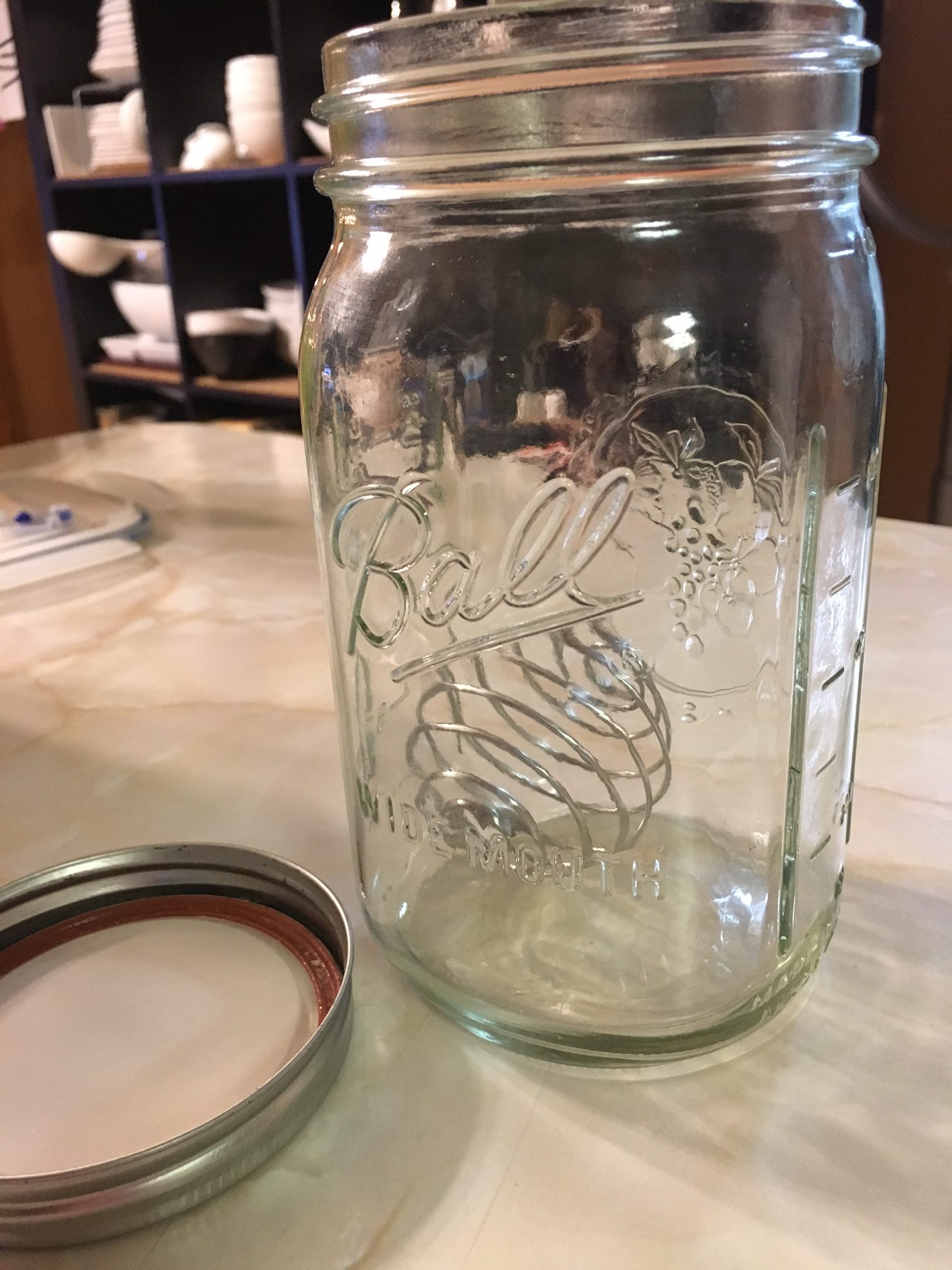 AirFryer game
The final trick I learned this Thanksgiving was how magical the AirFryer is in a pinch. A friend volunteered to bring bread to the feast and brought those bake and eat Pepperridge Farm rolls. When he handed them to me, I panicked thinking about my already full oven. He suggested using the AirFryer to make them. Apparently he basically only cooks in his AirFryer, so I thought what the hell? I was able to get 8 rolls into the basket and set the timer for 10 minutes. They weren't quite done, but after a few more minutes in there, they were perfection. He really did pick the perfect rolls to cut up for mini sandwiches the next day and even though we had all the oven space open, we still used the AirFryer to make more rolls.
The one thing that didn't really last as a leftover was the already dressed salad. Sad, but I had enough ingredients to whip up another salad the next day, so tragedy averted. I absolutely hate hard boiling eggs, but I LOVE hard boiled eggs in this salad. They are the best part. I usually have Greg make them for me but he was still in a turkey coma from the day before, so it was all on me. I vaguely remember reading somewhere that you can actually do them in the AirFryer, so I looked it up and gave it a go. Propped them up using the tray, then 15 minutes at 270 degrees, leave them stand a bit then put them in an ice bath. I can't tell you how easy these were to peel. Came out perfectly without all the shell shrapnel that I usually get when I try to make eggs. I am so thrilled that I finally found something that works for me. I love my AirFryer