Open house invitation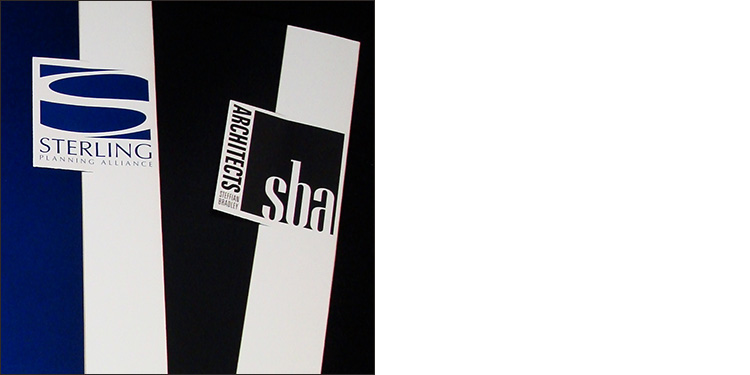 I designed the invitation to an open house in the newly renovated offices of Steffian Bradley Architects (SBA) + Sterling Planning Alliance, located in downtown Boston. There were 2 versions intended to be sent to separate client lists to introduce the partnership of the two firms. The night of the party, the invitation sleeves were reused to include a map of the offices, complete with the locations of themed food + drink locations as well as activities that were spread throughout the space. There was an icon system used on signage in conjunction with the map to function as a way-finding system for new visitors to the office space.
The print run of the outside of the invitation was extended and used as a sleeve for various marketing efforts including thank you and meeting notes as well as internal recognition efforts well after the party.